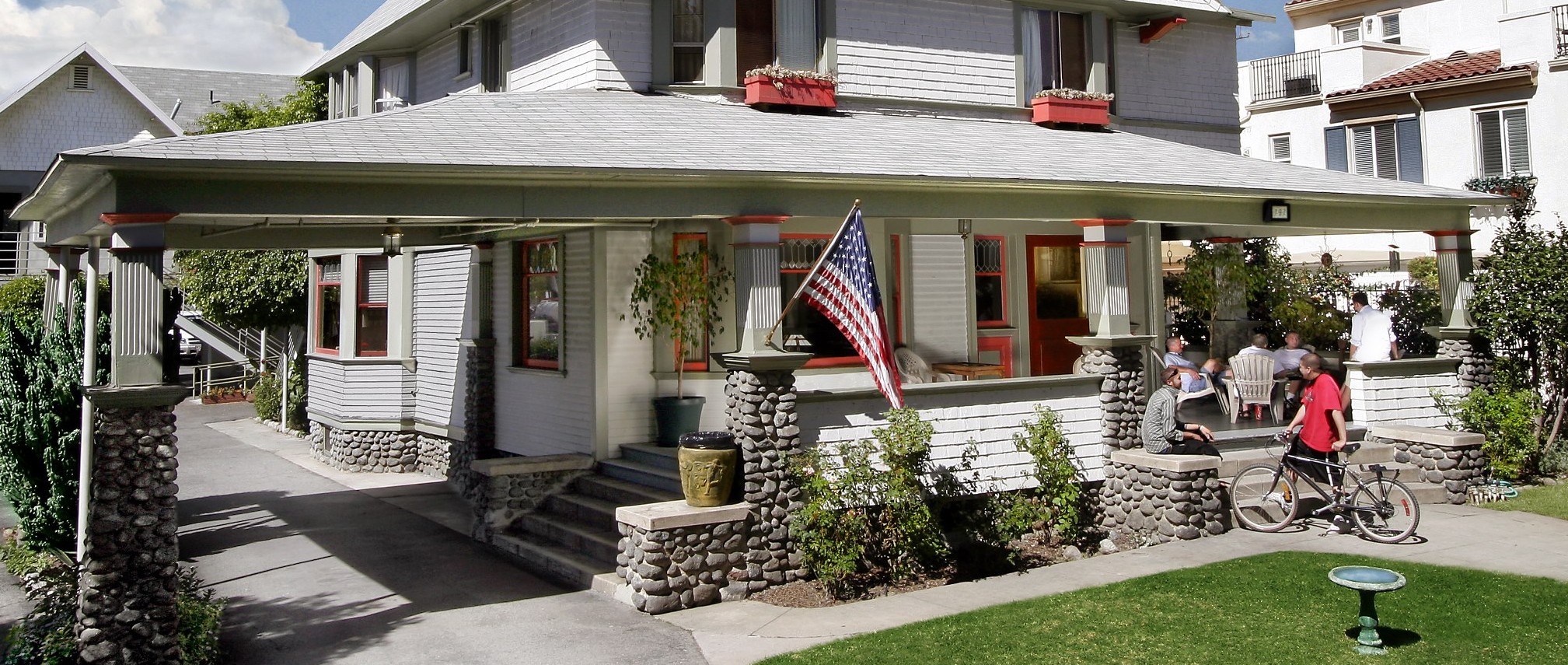 There are many different treatment options for those making the important choice to seek help for an alcohol or drug addiction. At The Gooden Center, we offer men the opportunity to use one of five different paths to sobriety, each with its own special services, features and levels of support.
One of the most important things you can go for yourself is to admit you have a problem and to find help to make the changes you desire. This desire to come from within, and you have to be ready, willing and open to making changes in your life to move forward in your recovery.
The key is to choose the Los Angeles treatment center and treatment option best suited to your unique needs. Having the ability to make a choice on the level of support and treatment you require during your recovery helps you to feel in control and allows you to be active in your healing from an addiction.
Residential Options
While residential treatment or living at the Los Angeles treatment center may not be necessary for everyone, it is an important aspect of recovery for many of our clients. In these settings, you will live with others also in recovery. You will participate in individual and group counseling, educational classes and in activities to help you in all aspects of your life during and after your residential placement is complete.
Outpatient Options
We offer different levels of outpatient support and recovery programs. Men can participate in day treatment programs, which may be the next step after residential treatment is complete.
Our day patients will attend 6 hours of classes, counseling, education, activities and groups per day. Some patients may choose to live a home if they have strong, supportive and clean and sober partner or support network, or they may choose to live in our Sober Living facilities.
Another option for non-residential clients is our intensive outpatient treatment. This includes weekday and evening sessions of about three hours in duration, as well as education, process groups and meditation or recovery issues support.
Finally, our Los Angeles treatment center programs have ongoing support for our alumni. We call this program After Care For Life and anyone completing our recovery programs can continue to attend these facilitated once a week sessions for free throughout their life.
We find the various levels of counseling and support are ideal for our patients and provide the options for more or less intensive treatment based on the needs of the individual.