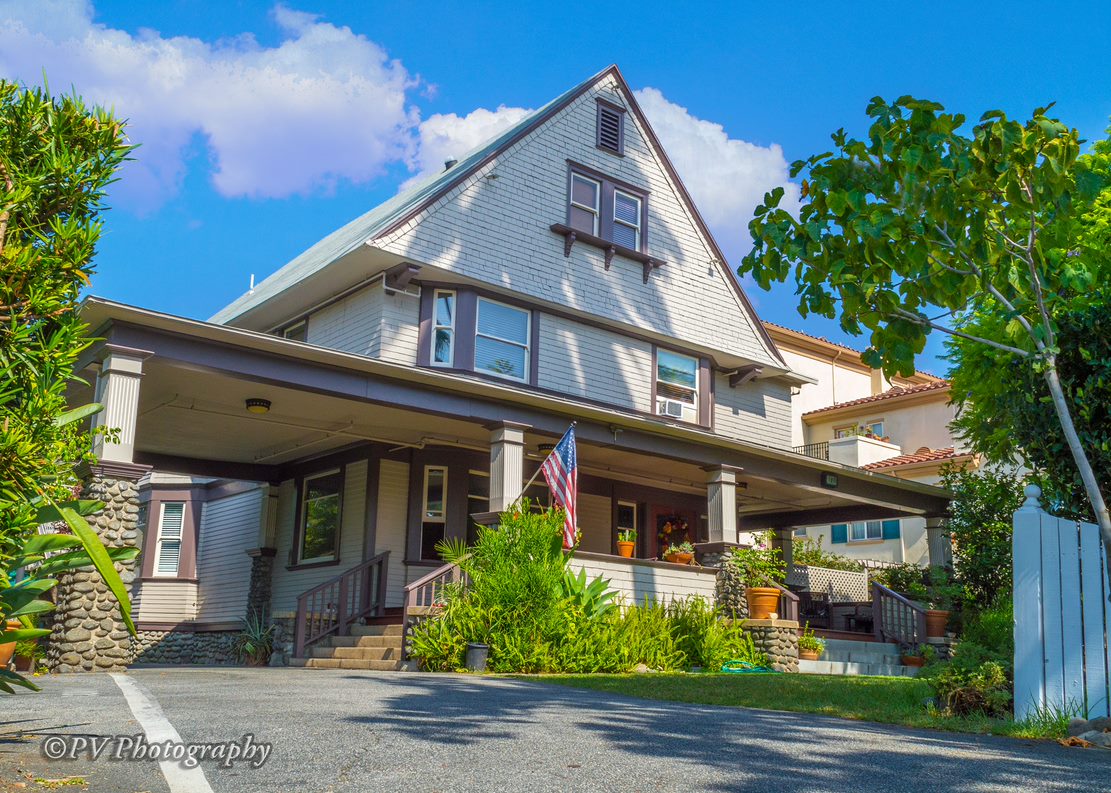 The Gooden Center's substance use disorder residential facility, has been a safe haven for decades to those suffering from addiction issues.
The beautiful home, lovingly referred to as "The BG" by alumni and residents, operates as a temporary oasis for those who find it necessary to remove themselves from the environment that contributed to their substance abuse.
This is the sanctuary that our clients first see when coming to The Gooden Center. Many of them report an initial feeling of peace upon walking across our sacred porch and into the front doors.
At the Gooden Center, we believe everyone deserves the chance to recover.
Our Southern California Drug Rehab Center offers accessible, science-based care delivered by licensed and certified professionals, in a safe and empathetic environment. The Gooden Center is fully accredited by the Commission on Accreditation of Rehab Facilities for all 5 of our facilities, including our Pasadena and Los Angeles drug rehab facilities.
If you or a loved one is struggling with a substance use disorder, the licensed clinicians at our non-profit drug rehab facility are here to help.

Residential care takes place at our Pasadena Drug Rehab Center, offering the most intensive and most thorough treatment option available. Here, each patient relaxes in the social environment of our residential facility, living, eating, working, and learning together with our other client. Residential programs offer around-the-clock support, 6-8 hours of classes, groups, and meetings a day plus extra activities for learning, self-improvement, and entertainment, group meals, and a consistent schedule designed to help individuals prepare for and grow into living on their own. While not everyone has the opportunity to live at our facility for the full course of drug addiction treatment, our alumni, our staff, and our facility come together to create a social and hospitable place of recovery, growth, and community. With staff on hand to guide you through each step, residential care at one of our Southern California centers also means you'll receive the most hands-on and personalized care possible.

Residents in our facility will live according to the following schedule:
8:15-9:00 – Morning Meditation Group
9:30-11:00 – Healthy Living Group/Physical Exercise
11:00-11:30 – Housekeeping/Chores
12:30-2:00 – Process Groups
2:30-4:00 – Addiction Education Group
7:30 – Community 12-step Meeting
10:00-10:30 – Journaling/Reflection
Detox/Withdrawal Management

For our clients that are coming from hospitalization or require a sub-acute level of detox services, The Gooden Center can provide a medically safe environment within the atmosphere of residential treatment. This provides a seamless continuum of care to our residents.
In the case that we are ill-equipped to handle a more severe level of detox, admitting clients will be referred to a trusting partner for eventual transfer to care at The Gooden Center.
Intensive Outpatient Treatment also known as IOP or Partial Hospitalization Programs (PHP), is the most common Southern California drug rehab option. IOP offers a mix of accessibility and intensive care, with 3-hour sessions delivered Monday through Friday. IOP drug treatment ensures even working professionals and primary caretakers without the means to spend a full day in care can still access drug treatment.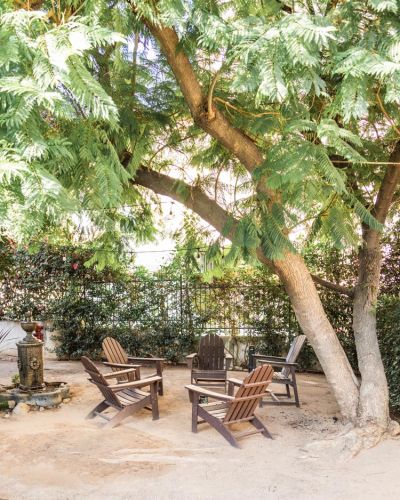 Outpatient care is proven effective in helping individuals with light to moderate addictions and individuals looking to follow up on residential or more intensive programs.
Our program typically looks like this:
9:00-10:30 – Process Group
10:30-12:00 – Addiction Education


For those that need more time as they transition back into the world, we offer a sanctuary. A sober living environment, under the care of one of our own Gooden Center Alumni, and providing the consistent structure necessary to sustain a lasting sobriety.
Our facility at Hill Avenue offers the fellowship of other Gooden Center clients seeking the same level of abstinence and accountability, all under the mentorship of a House Manager in long-term recovery. The sober living environment at The Gooden Center is a cornerstone of all that we do here.
Treatment at Gooden Center
Gooden Center offers science-based drug treatment and rehabilitation including behavioral therapy, group therapy, and counseling. We also offer monitoring during the detox stage, complementary therapies, and the full support of spiritual and 12-Step groups such as AA. We believe in using holistic treatment to approach addiction from the point of physical and mental wellness, to treat the whole person.
Our treatment team is comprised of licensed therapists and substance use disorder counselors. Our counselors are accredited under the California Association of Alcoholism and Drug Abuse Counselors or the California Association for Alcohol and Drug Educators.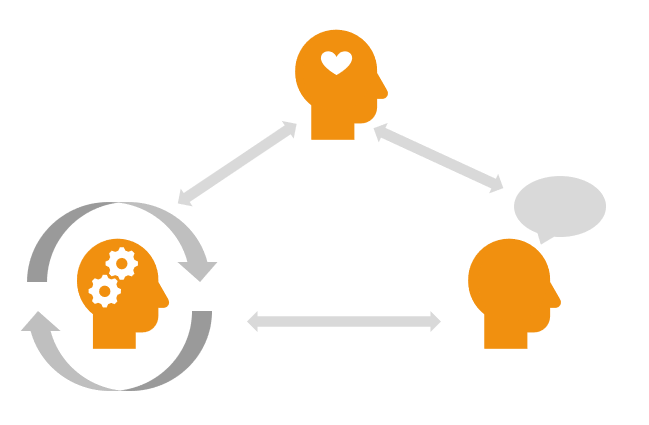 Behavioral Therapy
---
The Gooden Center offers behavioral therapy to treat the mental side effects of addiction, which often include behavioral addiction, seeking behaviors, and behaviors including poor coping mechanisms. This treatment includes one-on-one therapy as well as group sessions, targeting the individual or group needs, or working to solve a problem or specific issue. Behavioral therapy such as Cognitive Behavioral Therapy (CBT), Dialectical Behavioral Therapy (DBT), and Acceptance and Commitment Therapy (ACT).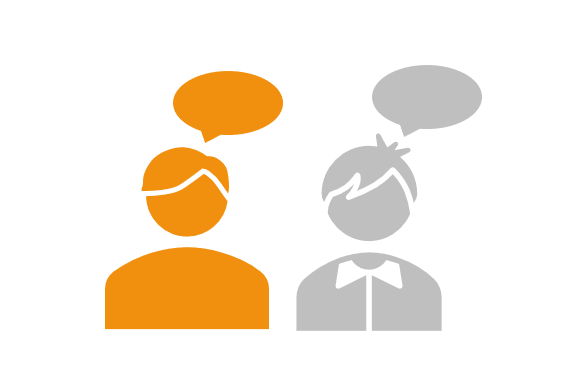 Counseling
---
Counseling is provided by our licensed therapists or SUD counselors, on site at one of our rehab facilities. Coaching works to guide individuals through specific problems, improve life skills, improve self-esteem, work through trauma, and improve motivation. Coaching is a valuable tool for helping individuals to manage cravings, improve their life outlook, and to introduce the skills to live a healthy life.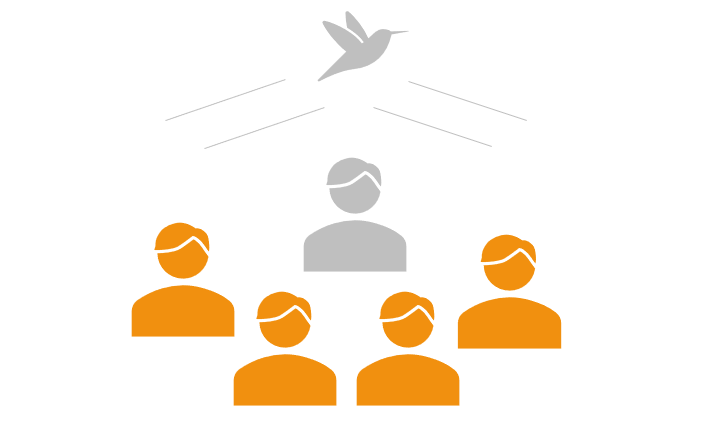 12-Step
---
Our Alumni have access to daily community 12-Step meetings, where you can participate in group meetings as a guest or as a member. 12-Step uses spirituality and a higher power to move individuals towards recovery, but heavily relies on social support and accountability as a means of empowering individuals to stay clean and sober.
What is Drug Treatment Like at Our Los Angeles Drug Rehab?
The Gooden Center invites you to visit our facilities for a free tour and assessment before signing up. Our southern California drug rehab center is in Pasadena and is open to everyone.
Admissions
---
You are invited to our rehab center in Pasadena for a free tour and counseling session. We believe everyone should have the opportunity to get to see what they are investing in before doing so.
Screening
---
You will be contacted via phone or in person for your pre-admissions screening, where we request personal information and medical records.
Insurance
---
The Gooden Center accepts most major insurance programs. As a non-profit, we estimate your out-of-pocket payments will be up to 65% lower than with a for-profit facility.
Detox
---
The Gooden Center offers licensed sub-acute detox, medication assisted treatment (MAT) and withdrawal management.
Treatment
---
The treatment phase consists of 28-90 days or more of treatment, following either 3-5, or 7 days a week. Most of our alumni live and work with us in the greater Los Angeles area, living as a community, sharing meals, and seeking to recover together.
Aftercare
---
As a non-profit, The Gooden Center offers one of the strongest aftercare programs of any Southern California drug rehab center. We help patients move into our sober homes, offer ongoing care with day treatment and intensive outpatient, and offer consistent weekly programs for aftercare.