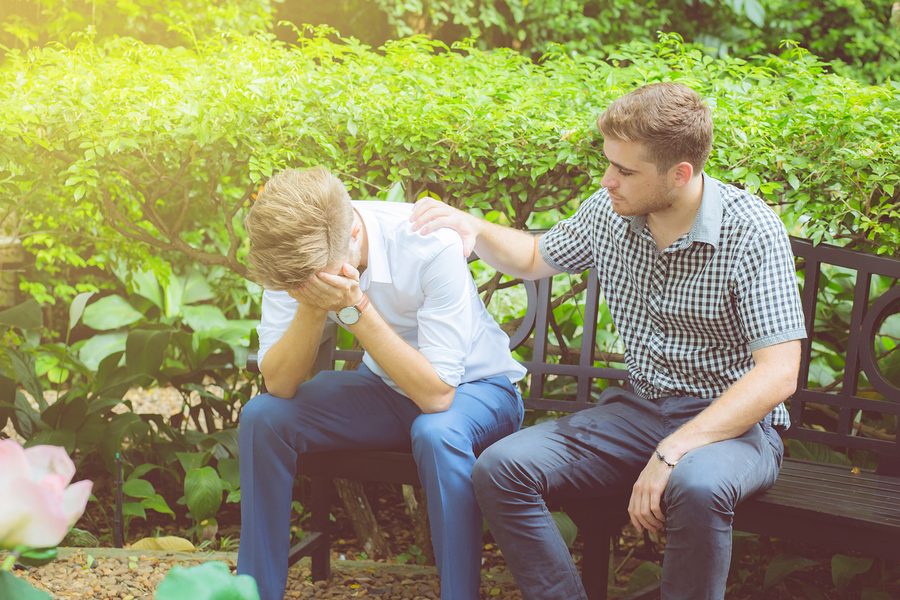 Ideally everyone's experience during and after rehab will involve being surrounded by people you can count on and trust. It is very important to have effective mentors and a support network of individuals who give you guidance and useful advice. But there are times when your mentors and friends are themselves struggling with their sobriety and might falter.
Being in an environment where you are around other people who have also had problems with addiction can be uplifting in many ways. You can relate to one another in a way that you would not with someone who has never had an issue with alcohol or drugs. However, the reality with this situation is that some of the people who are helping you can relapse.
When your sober companion, mentor or friend in your support group relapses, it does not mean that you won't be able to stay strong in your own sobriety. It might be a step back for you but you can still get back on track and prevent this unfortunate situation from affecting your recovery. The best thing you can do is provide your help and support for them and understand that what they are experiencing must be very difficult.
Putting a Relapse into Perspective
Although you might feel disappointed, betrayed and upset by your sober companion's mistake it is important to realize that the situation has nothing to do with you. Their relapse does not mean that they don't care about your recovery or that the things they have taught you were not useful. You are also not in any way to blame for their failure to remain sober, it has to do with their own personal situation outside of your relationship.
One of the most important things to focus on when a friend relapses is to not let it affect your resolve. It can be painful and scary to see someone you were relying on for support to slip back into their addictive habits. But it is necessary to keep in mind that just because they are going through this it doesn't mean that you will.
It might be easy to jump to the conclusion that because your sober companion was not able to maintain their sobriety then you probably won't make it either. This of course is not true in any way and you must remind yourself that one person's failure does not reflect every type of recovery experience. People have their own personal problems to deal with that can affect their ability to stay sober and each individual has a unique recovery journey.
When thinking about your sober companion's relapse try not to get completely discouraged by the events that have taken place. Addiction and sobriety can shift and fluctuate, even for people that have been sober for a long time. Try your best to remain optimistic both for yourself and your friend's situation.
Finding Extra Support and Help
The most effective action to take after a sober companion relapses is to find someone else who can help and support you through the situation. Go to a group meeting and tell them about what has taken place. They can give you advice and guidance about what to do under the circumstances and some may have even experienced the same problem.
Try not to be too disappointed in your sober companion that it prevents you from looking for another mentor, sober buddy or sponsor. Just because this particular friend did not provide the good role model that you need does not mean that someone else can't do that for you. You might feel disillusioned but when you find someone else you can trust it will help you resolve those feelings and move on.
Make sure to continue with whatever treatment program or aftercare you are currently involved in. The crucial thing to do in this time is not to give up on the sober routine that you already have in place that has kept you on track. Continue attending your group meetings, therapy sessions or any other activities you have as part of your recovery schedule.
It is important to have someone to talk to about what happened and your feelings about it. If you are currently seeing a therapist then discuss the situation with them or someone you are close to who is also in recovery. You will need to work through your emotions and process the event in  order to move on.
Everyone goes through various trials and disappointments throughout their recovery experience. Having a sober companion relapse does not mean that you won't be successful in remaining sober. You can still have an effective recovery and bounce back from this setback.
If you need extra support try to contact a therapist, recovery group or a new sober coach for help.