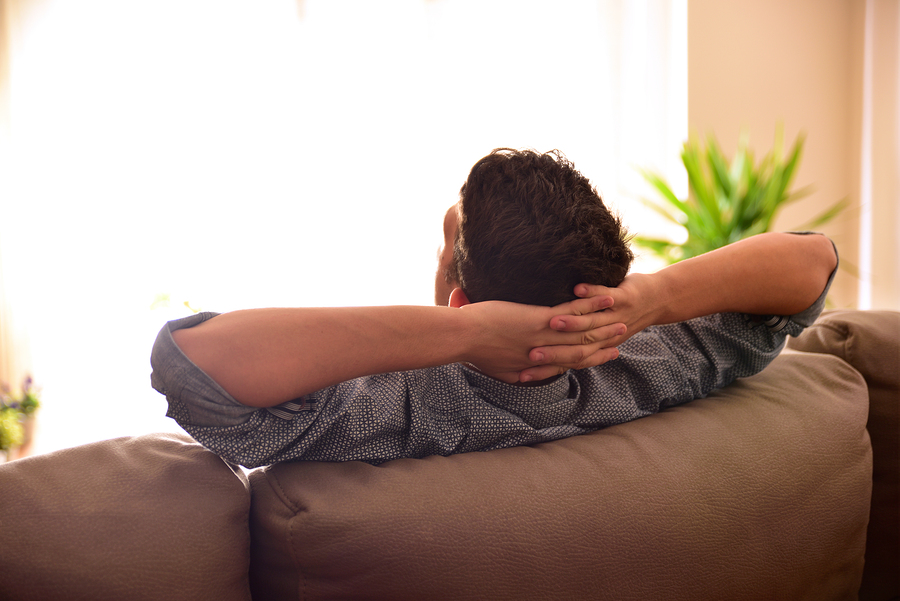 For anyone that has gone through rehab, going back to your normal life can be an intimidating transition. Even though you might have made a lot of progress in your work at the treatment center, you could have a lot of legitimate concerns about going back home. There may be certain people or situations that you are worried about facing.
Sober living is something that takes a lot of time and practice to feel comfortable in. After completing rehab, don't expect to feel totally confident right away when you go back home and deal with day to day stresses. Even though it might be hard, there are steps you can take to become more stable in your sobriety while living on your own.
There are many aspects of your life that you will have to learn how to deal with as a sober person. Your job, spending time with friends and family, or just getting through each day can be difficult when you have been accustomed to using substances for a long period of time. You may be faced with a lot of triggers and not know how to handle them at first.
Sober living is a learning process that will require your energy and commitment. As long as you stay focused on your goal of being sober and living a healthier lifestyle then you can safely get through the most difficult triggers and cravings. There are plenty of strategies that can help you make it through your transition from rehab to living sober on your own.
Attending an Aftercare Program
If you feel particularly stressed or afraid of what will happen after you leave rehab, then take advantage of any aftercare programs that your treatment center offers. Most addiction treatment facilities provide some kind of option for former patients to continue receiving help and support in the first few months after they leave. Addiction treatment specialists understand how difficult it can be to return home and face numerous triggers so they are there to provide any kind of support you need.
Aftercare programs differ at each treatment center but most will allow you to continue coming back periodically so that you can speak to a therapist or a support group about the struggles you are facing at home. Aftercare may also offer important education opportunities such as relapse prevention which will teach former patients the tools that they can use if they are on the brink of a relapse. With relapse prevention you can learn about what to do in any situation where you feel overwhelmed by triggers.
Another reason aftercare programs can be beneficial following treatment is that they can also offer support for your family members. If there is tension in your household or your family members are not sure how to handle the issues you are dealing with then they can receive training and guidance. The more that your family understands about addiction and sober living, the more support and help you will have at home in difficult times.
The most important aspect of aftercare is having a place to talk or a channel of communication with people that you trust. You will be going through a lot when you go home and having professionals to talk to can help relieve stress and give you an outlet for your feelings. You can receive the guidance that you need and talk through all of your issues with people that understand.
Being Part of a Sober Community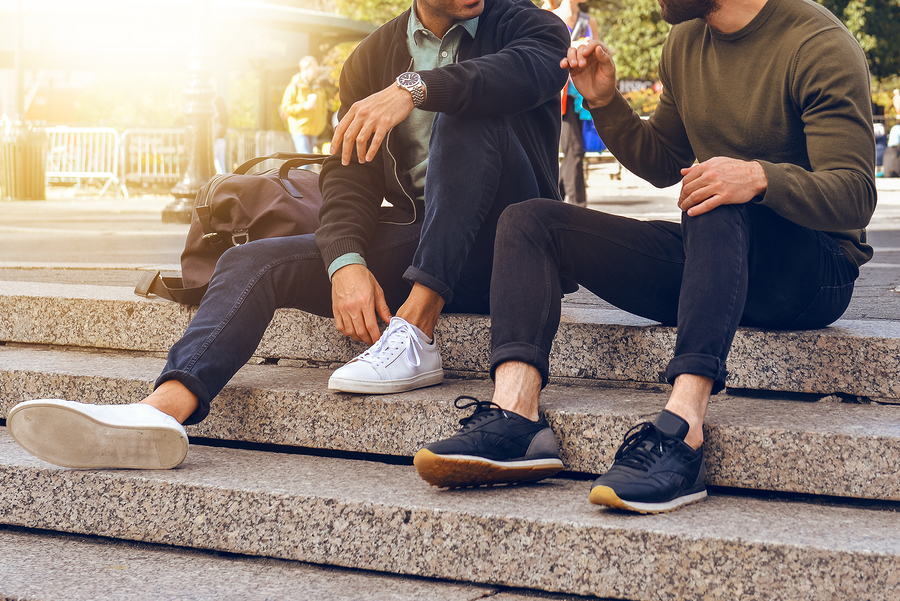 As you attend aftercare and learn how to cope with your issues at home, it can be helpful to start establishing a support system by getting involved in a sober community. You can begin by finding a twelve step program in your local area where you can start to connect with other people going through the same issues that you are. Support group meetings are a great place to meet people you care about and make lifelong friends.
It is crucial when you go back home after rehab to have other sober friends that you can talk to in times of stress. If all of your friends still drink or use drugs then you will have no one you can rely on for support when you are struggling to stay sober. Make sure that you are a part of a sober community and have sober friends or mentors so that you have people in your life that can help keep you on track.
In some cases, building up your recovery community and network of friends that support you can mean ending some toxic relationships. You want to be surrounded by people that provide a positive influence and are there for you when you need them. If someone in your life proves to be a bad friend, a negative influence on you or doesn't support your sobriety then it might be time to move on.
With a network of sober people you can start to feel more confident and secure whenever things get difficult. You will know that you always have someone to talk to should you experience a serious trigger or craving. Make a list of sober friends you can call whenever you are in a bad place and stay connected with them as often as possible.
Finding New Hobbies and Activities
As you spend time with your new sober friends you might start to think about what activities you can get involved in to keep life interesting and fun. Since much of your free time may have been spent engaging in substance abuse in the past, you may have to start developing new hobbies. This can be a positive experience as you can try things you have never done before and maybe even find something you love.
If there were certain activities you did in rehab that you enjoyed such as art therapy, music, hiking, swimming etc then you can continue to pursue these. Rehab is a time where people are often introduced to new experiences through the programs various classes and scheduled activities. If there was something you did in rehab that made you happy then make it a regular part of your life.
Planning group activities with your sober friends can also be a great way to keep yourself busy and learn how to have fun without the use of any substances. Instead of going to bars and parties as you might have in the past you can think of other group activities that don't involve any alcohol. You can plan a group hike, go bowling, have a game night, go to a museum or even go on a camping trip together.
There are endless possibilities when it comes to finding hobbies and activities that don't involve alcohol or drugs. You will find that being sober can actually open doors to things that you never thought of trying that actually make you feel much more happy and fulfilled.
Ongoing Therapy Sessions
After completing rehab it may be hard to go back to your normal life without having someone guiding you at every step. Some people need extra support in order to get through the painful transition to sobriety. Continuing to go to a therapist on a regular basis can be beneficial for mental and emotional health.
Living sober can be especially difficult if you have any mental health issues, personal problems or unresolved conflict. Having a therapist to talk to can give you the mental stability and guidance that you need as you continue to work through your problems. People with co-occurring disorders will need to have a therapist that they see regularly to prevent their mental illness from interfering with their recovery.
While your therapy sessions during rehab may have taken place every day, you may be able to continue to see a therapist on a weekly basis for support. Many people rely on therapy to help them work through the problems that they experience every day regardless of what their status is in recovery. Make sure to find a therapist that specializes in addiction recovery and has experience with helping people maintain their sobriety.
Getting Involved and Helping Other Addicts
Sometimes a great way to stay on track with your sobriety is to be involved in giving back to your community. Doing something for others and providing your time, support and generosity can actually help strengthen your own sobriety. Giving back to others especially those in the sober community can be a transformative experience that helps to heal negative thoughts and emotions.
Volunteering in any way you can will help you avoid returning to unhealthy habits because it holds you accountable and creates a feeling of positivity and purpose in your life. You can work as a mentor to someone who is newly sober or work with organizations that need volunteers for charity events. Any way that you can give back will give you a chance to forget about your own issues and work to help someone else.
While they are in the midst of an addiction, addicts can become very self-centered and motivated by their own needs and pursuit of feeling good. Volunteering and working to help someone else can combat those selfish tendencies and help you focus your attention on others rather than focusing solely on yourself. Helping out in any way you can will create a feeling of gratitude that is very important in the process of recovery and sober living.
Finding Your Spirituality
Many rehab programs and support groups include some type of spiritual aspect that can help people feel more positive in recovery. Spirituality is important to maintain in sober living because it prevents a feeling of emptiness or lack of meaning that can be dangerous and negative. Anyone who wants to maintain their sobriety will benefit from some type of spiritual practice.
Being spiritual does not necessarily mean that you need to follow any particular religion or go to a church. Spirituality can be very personal and can take many different forms depending on the individual. If there are certain ideas, teachings or practices that you feel connected to spiritually then pursue those as often as you can.
Sometimes spirituality can be as simple as meditating daily to keep your mind and spirit calm. Those without a spiritual practice may feel lost and struggle to find meaning in their lives. As long as you have some sense of spiritual connection then you will find it easier to live a sober lifestyle.
Focus on Sobriety
No matter what you discover in terms of hobbies, spirituality and a sober community the most important thing is to keep sobriety as your number one goal. Remember that you need to take care of yourself and do all that you can to prevent yourself from relapsing. Although relapse can happen and it is possible to recover from it, you should do your best to maintain your sobriety permanently.
If you find yourself in any situation or around any people that you feel are putting your sobriety in jeopardy then make sure to put your recovery first. Never put any one thing above your sobriety as it is thing that matters most at this point in your life. If there are any people that you don't trust or feel are not being supportive enough in your efforts to become sober then you might need to take a break from them.
Keep in mind that even though it might feel hard to stay sober in the early months, over time it will get much easier. The longer that you are sober, the more confident you will become in your ability to remain a sober person permanently. You will become adjusted to the sober lifestyle and feel more comfortable every day as you grow more accustomed to your new habits.
As you develop your sober routine you will eventually that your life is happier and more fulfilled than it ever was when you were struggling with addiction. Sober living can be a healthier and more enjoyable than you have ever felt in your life before.