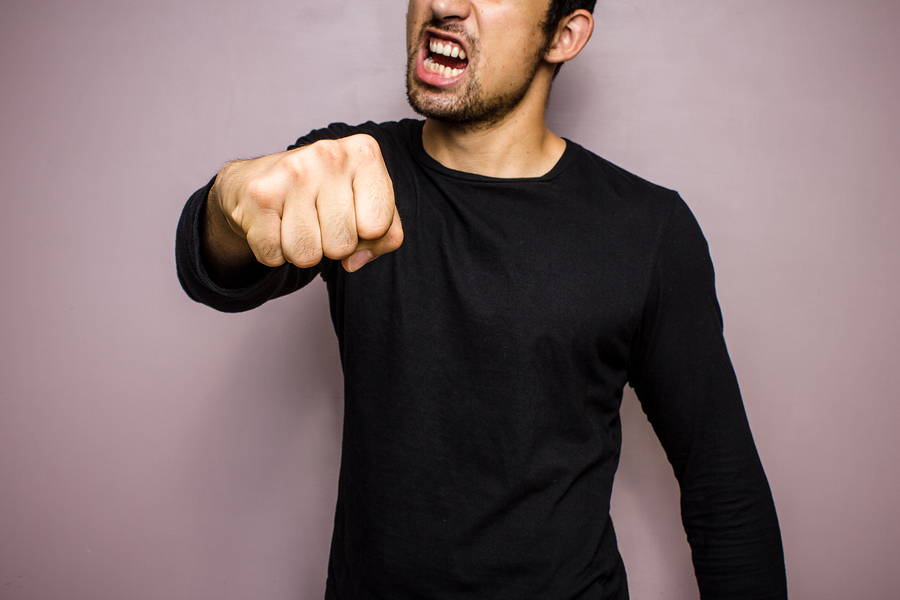 People all react to alcohol differently and may exhibit unique behavior when they are intoxicated. However, there is a very strong correlation between alcohol and aggression or even in some cases violent behavior. Some individuals may be more likely to become aggressive than others but in general the majority of aggressive acts committed tend to involve alcohol.
Aggression most often occurs in men who have trait anger or who tend to be angry more often than others. People with less anger management will start to become aggressive when they drink alcohol. This is because alcohol tends to bring out a person's natural tendencies toward anger or aggression.
Alcohol causes people to express their anger more frequently and aggressively so that they have a heightened response when provoked. In cases of alcoholism, the relationship between anger and intoxication can become more severe as their drinking escalates. A person with angry tendencies who develops an addiction to alcohol may lose their ability to control their aggressive behavior.
When an alcoholic becomes aggressive it can be very problematic especially in familial or  intimate relationships.  Alcoholism and domestic violence are also strongly linked in many cases especially when anger issues are untreated.
If someone has a tendency to become angry easily then consuming alcohol can be very dangerous for them and the people around them. It is important for alcoholics with aggressive behavior to get treatment so that they can learn to cope with their anger in more healthy  and constructive ways. If you know someone who becomes aggressive when they drink then it might be a good idea to stage an intervention so that you can prevent any further harm from taking place.