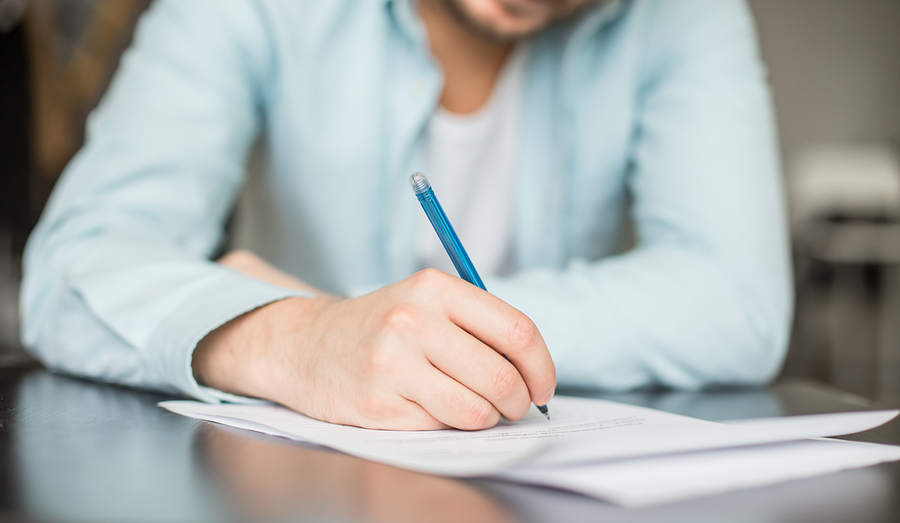 There are a lot of complex emotions and interactions that can take place during an intervention for drug and alcohol addiction. In order to minimize some of the intensity and organize thoughts or feelings it can be helpful to have those involved in the intervention write a letter. This letter will give them time to reflect on their experience of this person's addiction and decide in advance what they want to say to them.
There are several steps involved in putting together an intervention and writing a letter is part of the preparation and planning of the gathering. Once a certain group of concerned family members and friends decide that they want to confront or talk to someone about their addiction then they need to figure out how to address it. If each member of the group writes a letter before the intervention takes place it can prevent any unplanned conflict or heated discussions that could derail the event.
Interventions can be unpredictable so it is important to have the meeting planned as carefully as possible. If things happen too spontaneously it can lead to problems and cause the addict to distance themselves from loved ones, going further into their addiction. Having prepared statements in the form of letters helps everyone feel mentally prepared and allows them to avoid saying something they will later regret.
Understanding the Purpose of the Letter
Before getting started on writing a letter to read during an intervention, it is important to consider why the letter matters and what it will help to accomplish. The letter is helpful for both the addict who is being spoken to and the person reading the letter because it allows everyone to stay grounded and focused. Reading letters will keep everyone on track so that the intervention doesn't stray from the original purpose of expressing feelings of concern.
Letters have a tone that reflects a more relaxed state of mind that a person has when they are writing and tapping into deeper feelings. The tone is less likely to sound accusatory and angry but instead more supportive and positive. People at the intervention will also be less likely to feel confused about their feelings or blank out and not know what to say.
In the preparation for the intervention, the group can also use the letters as a way to rehearse the whole event and practice reading them. They can receive feedback from other members of the group and possibly edit the letters if there is anything that needs changing. That way everyone can agree on what should be said at the intervention and the best strategy and overall tone that will get the addict into treatment.
How to Write a Letter
The process of writing an intervention can be cathartic for people who have been witnessing a loved one abuse drugs. It is a chance for them to reflect on how the drug abuse affects them and everyone involved. It also gives the writer time to consider how they feel and how the addict might be feeling as well.
An important aspect of writing an intervention letter is to allow yourself to feel compassion for the addict and think about what it is about their behavior that truly bothers you. While you are brainstorming an intervention letter, put yourself in the addict's shoes and reflect on what they must be going through. Even though you might have some feelings of resentment or anger, try to focus more on the pain that they must feel.
While there are many different ways to write an intervention letter, it is a good idea to read it over and make sure that the overall tone is loving and compassionate. Your message should be that you love this person in spite of what they've done and you want them to get healthy because you care about them. Being loving but non-confrontational is the key to writing an effective intervention letter.
You can always include personal feelings about the loved one, talk about your relationship and the times they have been there for you. Starting off on a positive note can help prevent the loved one from becoming defensive right away or from feeling attacked. They will understand that the intervention is more about love and care rather than anger or disappointment.
The rest of the letter can include some specific examples of how their addiction affected you and discuss your desire for them to get help. The ultimate goal of the intervention is to persuade this person that they need to enter a treatment center. Each letter should include a statement discussing the desire of everyone for the addict to enter rehab.
An intervention can go much more smoothly if everyone writes a well-thought out letter reflecting their feelings. Look for examples of other intervention letters to give you an idea of what to write and you can work on it with the help of other family and friends.