Staff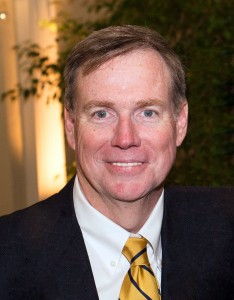 THOMAS J. MCNULTY, PHARM.D.
Chief Executive Officer
Thomas J. McNulty, Pharm.D., has been a practicing pharmacist in the state of California for over 30 years. He began his career as a clinical pharmacist in acute care hospitals where he specialized in metabolic support and pharmacokinetic services. Next...
Read More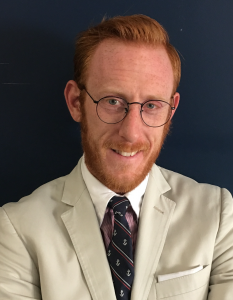 BRANDON S.C. BREWER
Chief Operating Officer
Brandon leads the clinical, admissions, intake, marketing, compliance, and outreach functions at Gooden, as well as playing an integral part in the recent expansion into mental health and Gooden's evolution to a full-scale healthcare facility.  He holds an MBA from...
Read More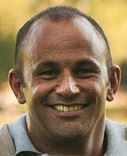 DAVID HEWLETT
Chief Financial Officer
David Hewlett joined The Gooden Center in 2014 as the organization's Chief Financial Officer and brings 20 years of experience in finance and operations.  Prior to joining Gooden, David worked at Elements Behavioral Health, owner of several treatment centers throughout the country, as a...
Read More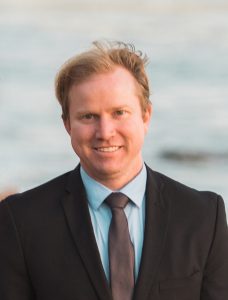 PHILLIP D. WILKENS
Chief Information Officer
Phillip Wilkens connects people at Gooden. Across five properties, he and his team insure operational excellence and technological advancement for the organization. Phil is truly a remarkable reflection of Gooden. Several years ago, he began working in admissions, then moved...
Read More
JOSHUA MOORE CADC II
Admissions Manager
DE SHAY WARD, C.A.D.C.II
Residential Counselor
VICTOR W GWINN CADCII, SAP,ICDAC
Alumni & Community Outreach Coordinator
MICHAEL RING, CATC
Residential Counselor
ERIC GRIGGS RRW
Outpatient Counselor
EDDIE ALVO, M.A, AMFT
CAADE IV
LAADC-CA
Therapist
PAUL TASSIE LMFT
Therapist
JAMIE DAVID LMFT
Therapist
certified in Trauma Focused Cognitive Behavioral Therapy and Functional Family
MONICA SQUITIERI, APCC
Registered Associate Professional Clinical Counselor
STEPHANIE VILLASENOR LMFT
NAIRI MARDIROSSIAN, B.A.
Mental Health Case Manager
MATT KLOSE
Director of Admissions
CANDACE CHAVEZ
Mental Health Case Manager
VANESSA MENDEZ
Case Manager Supervisor
DAVID HAM
Director of Business Development
JUSTIN HEALY, LICENSED PSYCHIATRIC TECHNICIAN
Assessment and Medical Coordinator
TOMAS GALLO
Mental Health Operations Manager
HALEY ADAMS
Group Facilitator
TODD JOHNSON
Accounts Manager
GREG GIESLER, JD
Therapist
NOELLE TRIGEROUS, MFT ASSOCIATE
Therapist
CHRISTOPHER A. HAZELL
Admissions Coordinator
JENNIFER GLEIZER, LMFT
Admissions Coordinator
LOUISE POLZEL, ACSW, DSW ABD
Therapist