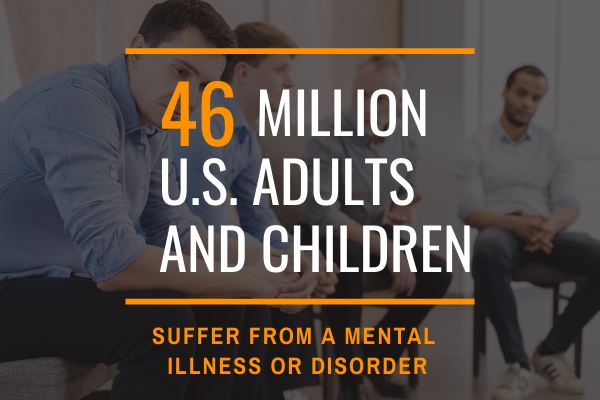 Nearly one in five Americans, or 19% of us or about 46 million U.S. adults and children, suffer from a mental illness or disorder. Data from the American Psychiatry Association shows that we can reliably diagnose millions of Americans with disorders that negatively impact their physical health, relationships, productivity, capacity to take care of themselves, and capacity to live a rewarding life.
Yet, despite statistics showing that 1 in 8 U.S. emergency room visits are related to a mental illness and that mental illnesses exceed $1 trillion each year in medical costs and lost productivity, only 43.3% of individuals with mental illnesses ever seek treatment.
Mental health disorders affect how a person thing, how they feel, and their behavior. Some affect just one, others affect all three. Many are caused by genetic imbalances in neurotransmitters, such as serotonin, in the brain. Others are the result of trauma, adverse childhood experiences, or substance abuse. And, 9.2 million people, or 3.4% of the U.S. population, struggles with more than a single disorder. If you or a loved one is suffering from a mental health disorder, you are not alone, and the Gooden Wellness Center is here to help.
What is Mental Health Treatment?
Mental health affects every aspect of your life. How you think, how you feel, how you behave, and even your physical health. Most people experience changing mental health over the duration of their lives. Data from The World Health Organization shows that more than 50% of us will experience a mental health disorder, especially clinical depression, at some point during our lives. For most of us, mental illness is temporary. It can go away on its own, it can come and go, it can reduce with treatment, and it can crop up in different ways throughout your life. A small percentage of people will experience life-long problems with mental illness, because their mental health disorders are completely genetic and cannot be reduced or resolved without medication. Others can learn new skills, new coping methods, and change their environment to radically improve their lives. Therefore, treatment encompasses a broad range of medical and psychological treatments designed to tackle actual issues. This means that medical health treatment is complex and must be heavily personalized to the patient for success.
Diagnosis of Mental Illness
Mental illness is caused by an array of problems ranging from Adverse Childhood Experiences (ACE) to genetics, trauma, ongoing periods of intense difficulty such as a medical illness, poverty, or caring for an ill loved one, substance abuse or addiction, and social isolation. This also means diagnosing mental illnesses can be complex. Most people should consult with their general practitioner (GP) and get a second opinion from a psychologist. People are diagnosed in different ways, when complaining of moods, when complaining of physical side-effects caused by the mood, and when being tested for physical problems that might not show up during treatment.
It's critical that a mental illness diagnosis include screening for physical health problems such as thyroid disorder, which could also cause those symptoms. For this reason, the staff at our mental health treatment center in Los Angeles cannot diagnose you with a mental health disorder. Our staff are composed of licensed clinicians and psychiatric professionals, not medical doctors. We can, however, work with your GP to ensure that you get the treatment you need following diagnosis.
Treatment of Mental Illness
Mental health disorders are treated using a combination of tactics including psychotherapy, counseling, medication therapy, and complementary therapies. In some cases, intensive medication – such as Selective Serotonin Re-uptake Inhibitors – is needed to treat the disorder. In other cases, psychotherapy and lifestyle and behavioral changes are enough.
Psychotherapy
---
Psychotherapy treatments include behavioral therapy (CBT, DBT, EMDR), psychoanalysis, family and social therapy, and acceptance and commitment therapy. Talking treatments must be selected based on the individual's problems and life and typically applied for the long-term. A small percentage of patients succeed with a few months of therapy, but most require ongoing support.
Counseling
---
Counseling is a form of therapy, typically delivered in a more casual setting and focusing on specific problems and life skills. Counselors help with specific issues, such as functioning in specific situations or reintegrating into a workplace rather than on identifying and correcting complex behavioral problems contributing to mental illness. However, this type of support can be essential in helping individuals to learn to cope and move back into their life.
Medication
---
Many people require medication therapy on top of psychotherapy. The State of California limits medication prescription to medical doctors and psychiatrists. We prescribe and monitor medication at our Pasadena mental health treatment facility. Medications are typically categorized as antidepressants, anti-anxiety, antipsychotics, and mood stabilizers.
Complementary Therapies
---
Complementary therapies typically work to improve quality of life and coping mechanisms, rather than directly treating the mental illness. These therapies may include mindfulness, yoga, nutrition, exercise, gardening, music, crafts, or a number of other therapies, but all work to improve an individual's life around the mental illness.
How We Treat Mental Health Disorders at the Gooden Wellness Center
Stepping into our South California mental health treatment center, guests are greeted by the warmth of a friendly environment. We strive to make our treatment center a second home to every one of our patients, because comfort, trust, and a home-like environment are crucial to recovery. This approach is made possible by our staff, who consist of empathetic, caring, and passionate licensed and certified professionals. We utilize psychotherapy and counseling, delivered around custom treatment plans, to help each individual tackle and recover from their own personal problems and underlying illnesses.
INTAKE
---
Intake includes a free tour and free consultation, assessment, and a personalized treatment plan, which we will update and adjust as treatment progresses. Here, your medical health treatment plan will depend on what type of mental illness you face, your medical history, which type of treatment you're taking, personality, medication, and other factors.
We'll also help you ensure insurance covers your stay with us. The Gooden Wellness Center is a non-profit, meaning we are covered by all major insurance programs. Most of our patients see out-of-pocket payouts as much as 65% lower than seeking similar services with a for-profit organization.
CHOOSING A TREATMENT PATH
---
The Gooden Wellness Center is a Pasadena mental health treatment center offering inpatient (residential), outpatient, and day care for our patients. Each offer advantages, including ongoing support, long-term aftercare, and the support of licensed mental health professionals trained offering therapy, trauma support, and counseling.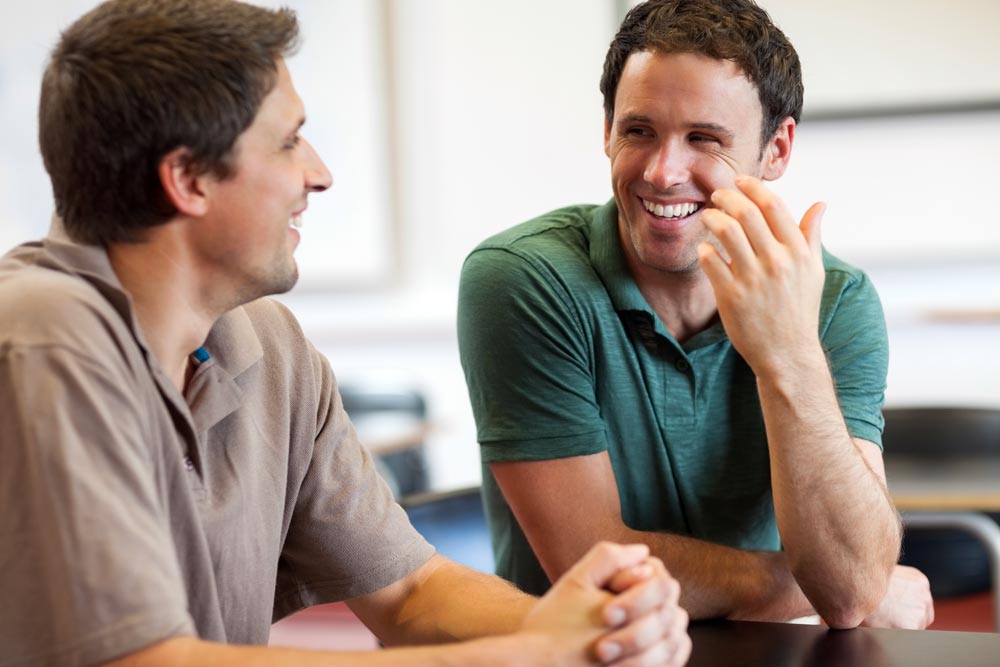 Outpatient Mental Health Treatment
---
Outpatient mental health treatment includes Day Treatment and Intensive Outpatient (IOP). Here, patients attend our Southern California mental health treatment center but do not stay there. Programs range from 3-5-day courses, with 3-8 hours per day of counseling and treatment. Outpatient treatment includes our full range of therapy, typically at a lower cost, but without medical monitoring, 24/7 support, or access to many of the daily events and complementary therapies happening across the facility.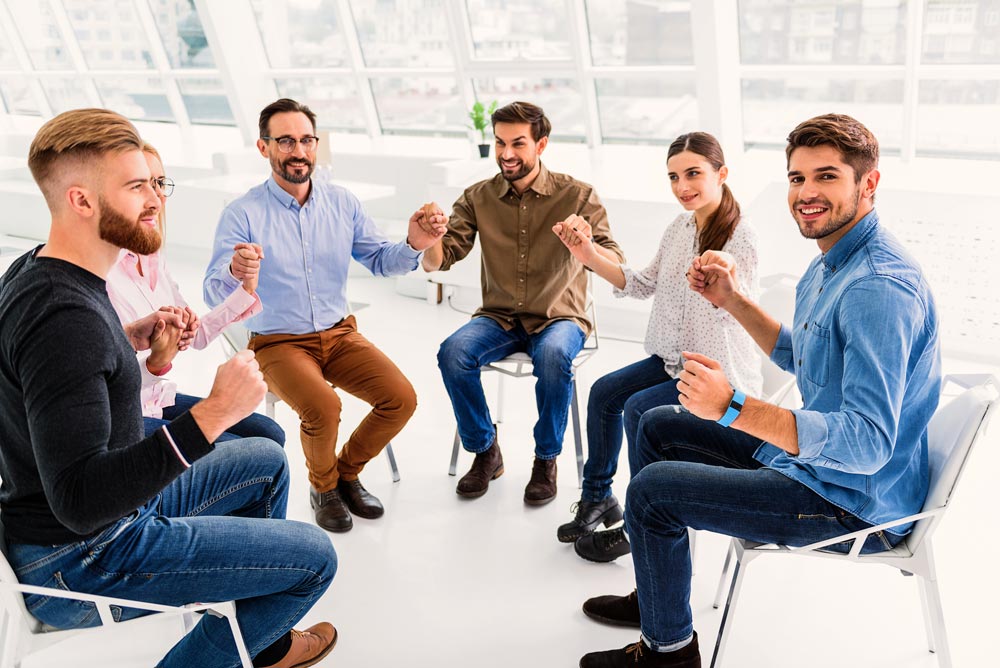 Inpatient Mental Health Treatment
---
Our inpatient or residential mental health treatment program occurs in the home-like environment of our Pasadena mental health treatment center. The base program includes a 90-day consecutive non-repeated DBT program in conjunction with daily ACT and CBT groups, one-on-one therapy, and a holistic and personalized approach to recovery including daily access to gym, exercise, nutritional therapy, and a host of complementary therapies.
Types of Mental Illness
The Gooden Center works to offer support and treatment for a wide range of mental illnesses and disorders. However, our ability to successfully treat illnesses heavily depends on our staff, their specializations and licensing, and our certifications. Therefore, we are unable to treat primary eating disorder,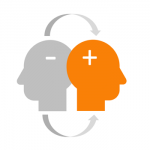 ---
Formerly known as manic depression, Bipolar 1 and II disorders affect about 8% of U.S. adults. These disorders are typically genetic and will affect the individual for their entire life. Most people benefit from medical treatment alongside recurring psychotherapy to manage symptoms.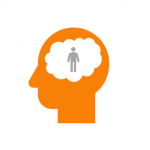 ---
Schizophrenia is one of the leading causes of disability in the United States. Today, some 3.5 million adults are diagnosed, most of whom are diagnosed before the age of 25. Schizophrenia is a lifelong disorder and there is no cure, but medication, therapy, and behavioral therapy are useful for mitigating symptoms and improving quality of life.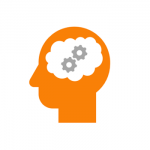 ---
Schizoaffective disorder impacts 5-0.8% of the population, with a broad range of difficult-to-diagnose symptoms and problems. While chronic, schizoaffective patients greatly benefit from mood stabilizing medication, psychotherapy, and life skills.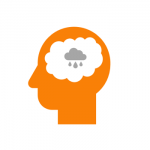 ---
Clinical depression is the second most common mental health disorder in the United States, affecting 7% of the population. Clinical depression can result from a chemical imbalance and be chronic and may come and go over a period of a few months or even years. This means that some patients seeking treatment for depression will walk away with the tools to permanently recover and others will learn tools to manage their disorder.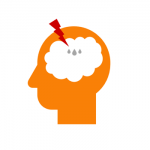 ---
Like major depressive disorder, anxiety disorders may be chronic or may relate to extreme stress, trauma, or illness. An estimated 19% of the population is affected, with treatment consisting of either psychotherapy, medication, or a combination of the two.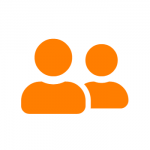 ---
With 4% of the United States population struggling with a dual diagnosis, or a co-occurring disorder of both mental illness and substance use, it is critical to be able to seek treatment for both. Data shows that 19% of people with a mental health disorder also struggle with a substance use disorder. The Gooden Center primarily functions as a mental health treatment program, but we offer strong services for Men's substance use disorder and full support for dual diagnosis.
Mental Health Treatment at the Gooden Wellness Center?
We focus on science-based, empathetic treatment to help individuals recover. Our holistic approach to treatment means you recover in a home-like environment, surrounded by peers and empathetic staff, with plenty to do and plenty of information designed around improving total quality of life. We use standardized therapies and treatments, but your program is fully tailored to your individual needs and health.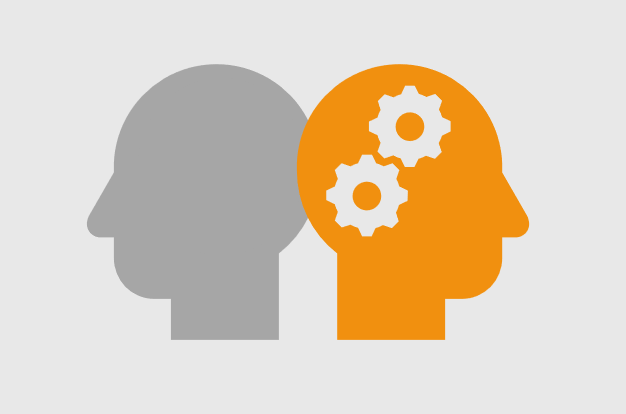 DBT
---
DBT or Dialectical Behavioral Therapy combined cognitive behavioral therapy with emotional regulation, mindfulness, and acceptance. With heavy elements of meditative practice, one-on-one therapy, and personal behavioral change, DBT is a standard in treating mood and personality disorders.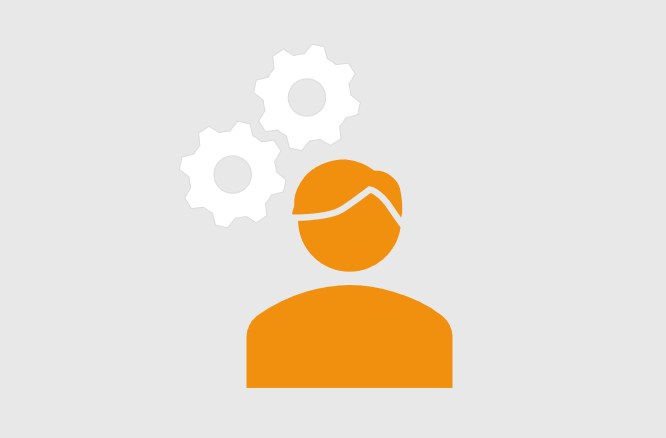 CBT
---
Cognitive behavioral therapy is one of the most standardized psychotherapy techniques in the world. The therapy approaches individuals with a strategy of recognizing thoughts, beliefs, attitudes, and behaviors detracting from quality of life, challenging them, and changing them. CBT actively works to help patients develop coping strategies to solve problems and change behaviors for the better.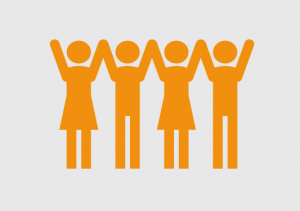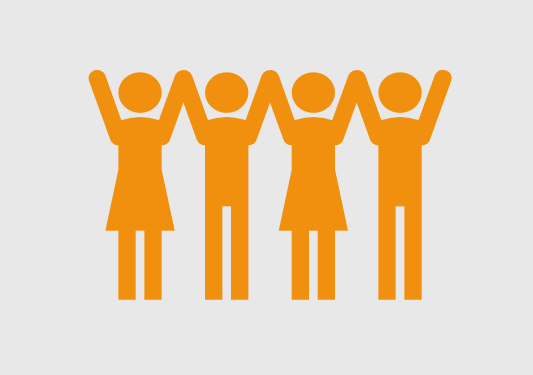 ACT
---
Acceptance and Commitment therapy combines clinical analysis with coaching to help patients learn to accept negative emotions and feelings, to manage them in healthy ways, and to move on.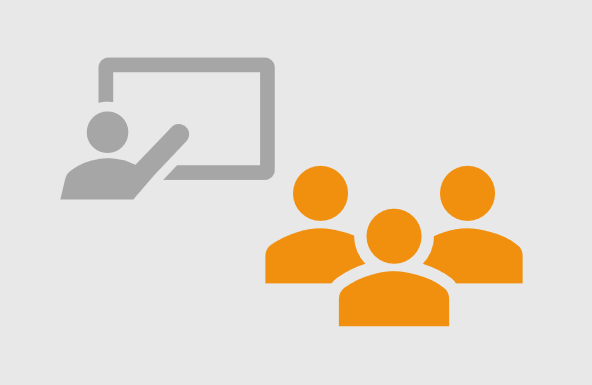 Life Coaching
---
At the Gooden Wellness Center, we believe that learning coping mechanisms, life skills, nutrition, and fitness are critical to a happy and balanced life. We deliver numerous complementary therapies alongside our core programs.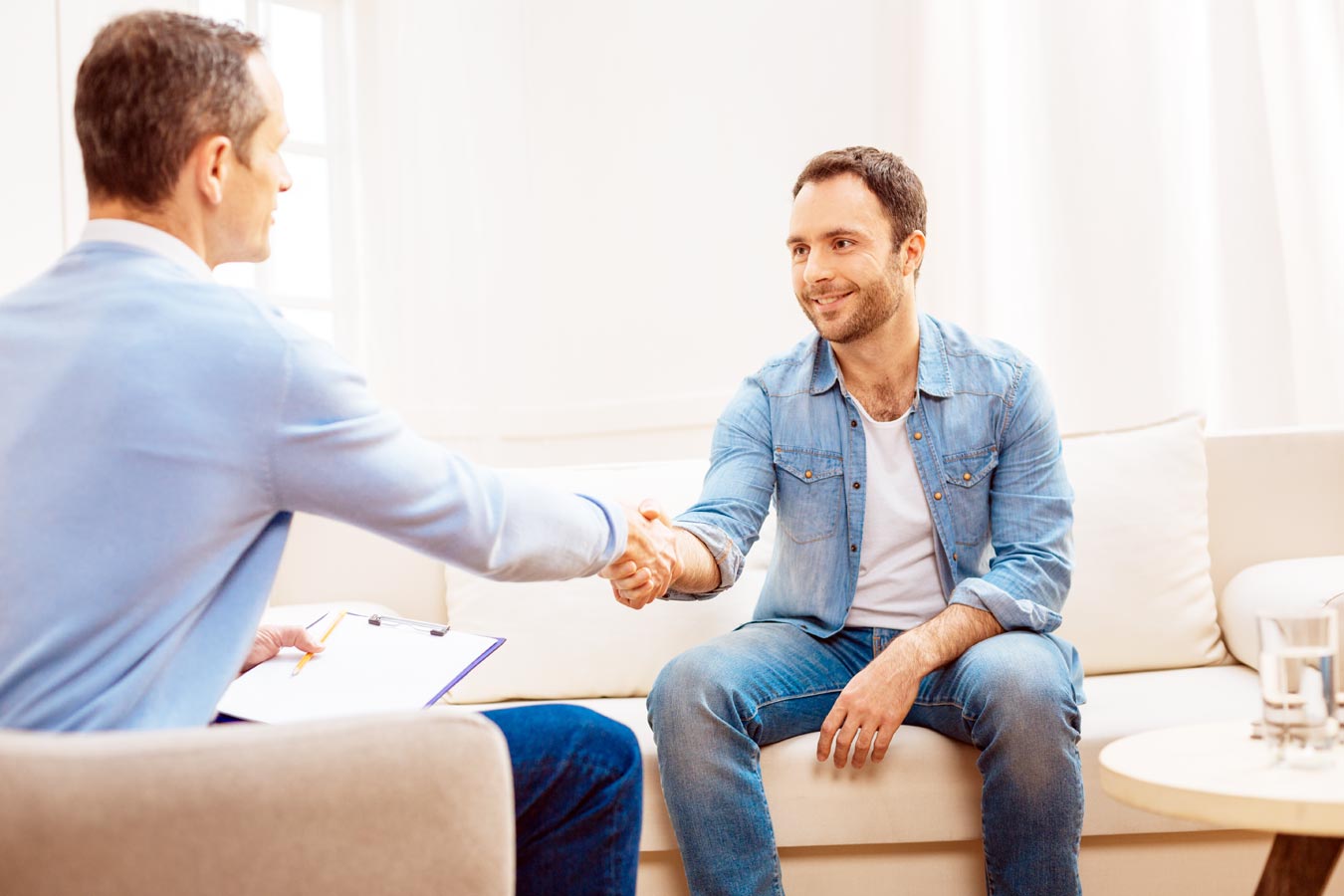 Aftercare and Ongoing Support
Mental health is an ongoing problem. Millions of Americans struggle with chronic mental illnesses, chronic stress, and health or personal problems likely to continue to contribute to ongoing mental health problems.
The Gooden Wellness Center is committed to helping every patient stay as healthy as possible. That's why everyone who attends our Pasadena mental health treatment center will receive aftercare, for free, forever.
Our aftercare programs include transitions to outpatient care, transitional living, community resources, job placement assistance, and much more. In addition, we continue to offer weekly and bi-weekly meetings to all alumni, to ensure continued health and stability. When you attend Gooden, you're part of the family, and we are here to help.
Getting Help
Mental illnesses affect 1 in 5 Americans, yet many of us never seek help because of stigma, shame, and financial reasons. The Gooden Wellness Center is a non-profit organization and we are dedicated to providing real, long-lasting support. We invite you to a free tour and assessment at our Pasadena mental health treatment facility, where you can see our staff, meet our alumni, and discuss your personal needs and history.
Mental health problems may be ongoing for many, but therapy will help you to build the tools and coping mechanisms to empower yourself and live a better, happier life.