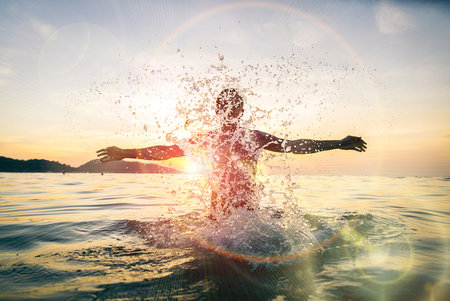 While you are planning a long vacation it can be stressful to worry about how you will cope with the experience and still stay sober. Vacations are meant to be relaxing and a way to get away from your problems but unfortunately you are also away from the comforts of home and your usual routine. This can be difficult for people in recovery who are used to having certain resources available and a structure to their life that helps keep them sober.
The great thing about 12 step meetings though is that they really are available everywhere. You may have already had people in your local meetings who were visiting on vacation from different parts of the country. It is pretty common for people to find an AA meeting wherever they are so that they can keep in touch with their sobriety goals even while traveling.
Anytime you are going on a significant trip, or even a short getaway, you might consider looking into what types of AA meetings are available in the area. Being prepared and knowing you can go to a meeting beforehand can ease some of the stress of traveling.
Connecting with New People
The more you travel and find different AA groups the more connected you will feel with the sober community all around the country and even around the world. AA is even available on many cruise ships, so really almost any vacation can include a meeting or two if you really need it.
It may feel intimidating to have to start over with a group of people you have never met. You might have a special bond and rapport with the people in your local AA group and feel hesitant to try something new. But as you have probably experienced in your own AA group, twelve step meetings are always welcoming and offer support to anyone new to the group.
It can be very rewarding to open up to a new group of people in an entirely new city. It can even help you realize just how universal addiction and the process of quitting really is for everyone. No matter where you go, every AA group will understand what you each person is experiencing and be able to provide empathy.
Triggers During a Vacation
Almost every occasion for traveling can include some type of trigger that will make it hard to stay committed to your goals. Your resort might offer free drinks or classes like wine tasting. They might even unknowingly hand you a glass of champagne when you arrive to check in. These types of situations come up all the time and it is important to be prepared for them.
Being away from home can make it harder to handle the obstacles that come up during vacation. Going to at least one meeting or even attending them every day might be the best way to get through your vacation without struggling too much.
It is important to communicate about your sobriety to whomever you are traveling with. If you are on a trip with a big group of friends or more distant family members they may not be familiar with your situation.
To avoid any confusion or pressure tell them about your recovery and your need to attend meetings. Let them know that you might have to miss out on certain excursions or activities so that you can spend time at a meeting. You might feel bad about being on a different schedule but your sobriety should be the highest priority throughout your vacation.
How to Find Meetings
As soon as you know where your hotel is located you should start looking into meetings that are close by. You can search the AA directory on www.aa.org and type in the name of the city or zip code which will direct you to the websites of local AA resources. There are also several apps you can download to your smartphone such as the Twelve Steps companion app that includes a directory and a map function to help you get directions to a meeting.
You should try to find a meeting as close as possible to your hotel so that there will not be too many issues as far as transportation. Something within walking distance, a bus ride or quick taxi ride is the best option. Make sure that you are completely prepared by finding exactly where the meeting is and knowing how you will get there before you even leave for your vacation.
Even though looking for a meeting and talking to a new group of people may seem like it's out of your comfort zone, most people find it extremely helpful while traveling. Discussing your vacation stresses and fears with the group will help you stay strong no matter what type of triggers you experience on your trip.