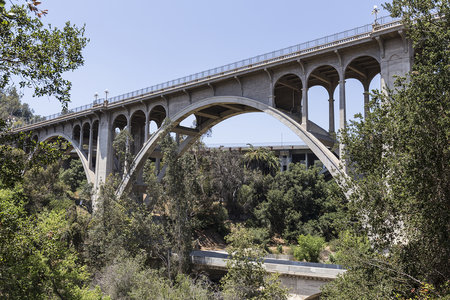 Alcohol is a drug so normalized and ubiquitous that it can be difficult for some people to recognize when they have become addicted or their use is causing problems. In 2014, the National Institute on Alcohol Abuse and Alcoholism reported that 87.6 percent of people over 18 drank alcohol in their lifetime, far above the consumption of any other drug. The report also declared that 16.3 million adults have an alcohol use disorder. If your alcohol use is causing harm, feeling out of your control, or proving difficult to stop, you may question why it seems so much harder for you to just stop or drink in moderation on your own. If you are concerned about your drinking and want to stop, a stay at a rehab center can offer vitally important resources to help you get sober for good.
Traditional Ideas in an Alcohol Rehabilitation Center:
The mutual peer support group Alcoholics Anonymous was formed in 1935, establishing a basic program and system of principles that has helped many people get and stay sober. Those basic ideas such as the indispensable need for supportive community, the importance of spirituality, and that recovery is a lifelong "one day at a time" journey remain a solid foundation for anyone's recovery journey.
New Ideas in an Alcoholic Rehab Center
However, there is also a lot of new information about the brain, the effects of addiction, and ways of treatment that can also play a very important role in supporting your recovery. A recovery center will be an intensive experience in which you are able to care for all your needs and be supported in all aspects of recovery. You will get down to the roots of your addiction, develop new ways of coping and gain control over your life.
Finding which of the Alcohol Rehab Centers is Right For You
The Gooden Center has been offering alcohol rehab to men for over 50 years, and has generally been rated as above average by its alumni whose lives were turned around. But it is one of more than 14,000 facilities in the U.S. claiming to offer special treatment for addiction. It can be difficult to figure out which one may work for you or offer real help from your addiction.
Here are a few things that can help you determine in a rehab center will offer to truly support you in sobriety:
Evidence-based treatment – this means the staff are not simply relying on cliches or simplistic models of how addiction works, but use innovative techniques and therapies that have been shown to work.
Use of group therapy – One of the most effective tools to maintaining sobriety is building up a secure support network of people who can make you feel valued and supported, and can encourage you and listen to you in challenging times. Both staff and fellow addicts can offer you invaluable resources to help you, and so there should be a safe atmosphere for people to engage together, and opportunities in the schedule to do so.
Holistic healing – A good rehab center will recognize that sobriety is not only about stopping your drinking, but about getting to the reasons behind your addictive behavior. Determine what your triggers are, and find alternative ways of meeting those needs that better support your health and thriving. There should be a variety of programs to look after your physical and mental health treatment, and meet your social, spiritual, and emotional needs.
Affordability – Efforts should be taken to make sure you can afford the experience. Make sure the center can work with your insurance or offer a scholarship so that cost is no barrier to your treatment.
Aftercare resources – For some, the intensive inpatient rehab can easily become a 30, 60, or 90 day "bubble" that is an escape from normal life. The danger is that once they return to the stresses and temptations of normal life, relapsing as they fall back into old habits. That is why it is vitally important that the rehab thinks about what happens after treatment. Sober living, 12-step meetings, and opportunities for alumni can all renew your commitment and help you hold onto your sobriety.