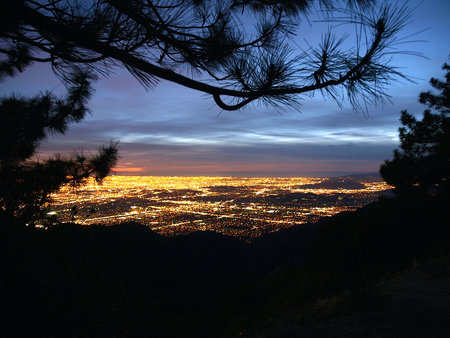 If you feel like you've hit a "bottom" that goes lower than you ever thought you would, it may be easy to give up hope.  You may feel totally powerless, wanting desperately for things to change, but unsure of how that is possible. Falling back on old patterns, or simply trying again to strengthen your willpower to abstain or "control" your alcohol or drug use is not going to be enough. In order to overcome a lifestyle of addiction, you need a radical transformation of how you live your life, and this is not something you can do by yourself. Fortunately, you don't have to continue in old patterns by yourself. An addiction treatment facility, like the Gooden Center in Los Angeles, can offer many different resources to help you turn your life around.
Outpatient Addiction Treatment
Some people assume "rehab" means spending an extended period of time cut off from their regular life, spending a month or more focusing only on issues of their addiction. However, there is another option for people to get the positive benefits out of a addiction treatment while living and working as normal. The Gooden Center offers intensive outpatient treatment (IOP) as another option that can work around your schedule and your financial needs. Each IOP session is three hours in length, Tuesday through Friday mornings and evenings, or Saturday mornings. Each session will include both processing groups where you can discuss your struggles with other people, and education opportunities to learn more about ways to care for yourself in all aspects. Both of these can be very helpful in helping you maintain your sobriety.  Here are some reasons why an intensive outpatient care might be right for you:
You have completed residential treatment, and need a boost to continue in recovery.
Your level of substance abuse and addiction has reached a level mild enough to not require full treatment
Active participation in a peer support group, like 12-step programs or their alternatives, doesn't feel like enough.
The more you are able to keep up treatment for your addiction, the more likely you will be able to sustain your commitment to sobriety. Outpatient care can be a great way to extend your care, and continue gaining tools to hold onto your important, life-saving commitment.
Drug and Alcohol Treatment
In 2009, the Substance Abuse and Mental Health Services Administration's (SAMHSA's) National Survey on Drug Use and Health found that  23.5 million adults in the U.S. have a serious drug or alcohol abuse problem in need of addiction treatment. That's 23.5 million people with their own stories and experiences. Yet it is also 23.5 million people with a lot of things in common. The right addiction treatment program for you will recognize these truths, and strive to create a balance, having both a solid foundation of evidence-based treatment that will work for everyone, and openness and flexibility to find the right treatment plan that works for your unique situation.
Addiction is something that affects every aspect of your being. Treatment must also deal with multiple aspects that contribute to your full thriving. Your physical health, emotional and mental well-being, social support network, ability to function with and feel supported by family, and ability to do well in school or employment are all important aspects that support full recovery. This is why a treatment should involve a wide variety of programs and therapeutic options, all of which can contribute to helping you get and stay sober.
How the Gooden Center Stand Out From Other Addiction Treatment Centers
There are many potentially wonderful addiction treatment centers out there – that may be capable of giving you personalized evidence-based care. The Gooden Center has a few particular strengths and uniqueness, including that it is gender-specific for men, allowing for greater intimacy, safety, and sharing.  It also offers a great deal of personalization, and a low staff to client ratio that insures you will always have access to its services. At the Gooden Center, there is space for  your needs to be truly listened to.