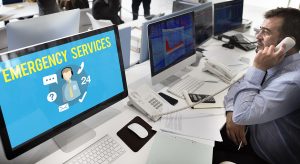 There is a stigma surrounding the topic of suicide and many people don't like to discuss it because it can be upsetting. Unfortunately, suicidal thoughts and even attempts can be common problems for people struggling with mental illnesses like depression, anxiety, bipolar disorder and personality disorders. Even though the sufferer may think that their feelings are normal, suicidal thoughts are a serious issue and need to be treated by a professional.
If you are having suicidal thoughts and are not sure what to do about them then the first step would be to reach out and talk to someone. Isolating yourself with these thoughts is only going to make them a bigger problem. If you tell someone that you trust that you are dealing with these thoughts then they can provide you with guidance and emotional support.
If you are in a serious crisis and need help right away then there are suicide prevention hot lines that can help take you out of immediate danger. They are specially trained to talk people out of a crisis so that they are feeling better and are in a place where they can look for long term help. A crisis hotline will be the first step but it is important to follow it up with treatment or therapy.
If you are receiving help from a therapist then you can use additional tactics to help with suicidal thoughts. Meditating can help you process your emotions and remove yourself from negative thoughts that seem overwhelming. You can also write down your feelings or find some way to express them so that you don't get stuck thinking in the same cycle.
Suicidal thoughts can be a symptom of mental illness. If you haven't been diagnosed yet it is a good idea to talk to a psychiatrist about your thoughts so that they can assess your condition and provide you with proper treatment.
References
https://www.integration.samhsa.gov/clinical-practice/suicide-prevention-update
Tags:
depression
,
suicidal thoughts
,
suicide prevention