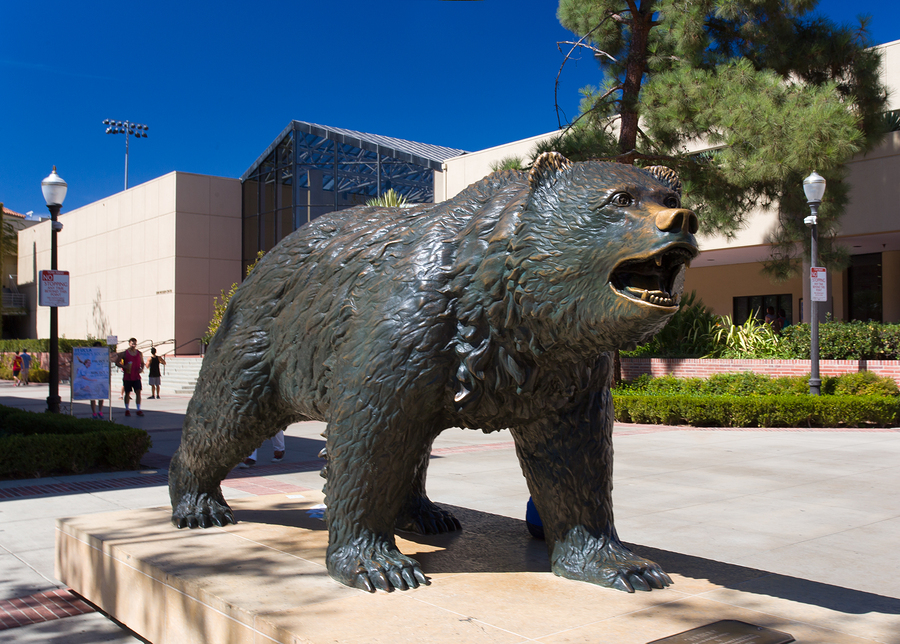 College can be a stressful time for many students who are going through a difficult transitional phase and facing a lot of pressure in school. UCLA recently announced that they will be offering free mental health screenings for incoming students as well as treatment for those who need it. The school is hoping to reduce the number of students suffering from depression and anxiety and give them the opportunity to get help before their symptoms worsen.
Students often struggle with issues of perfectionism, worrying about their grades and coping with fears of failure and the stress of handling difficult courses. They are also learning to live on their own, pay their own bills and deal with being independent from their family. College life can become overwhelming for many kids who start to exhibit symptoms of anxiety and depression because they are not able to balance these issues and adjust to changes.
The UCLA chancellor Gene Block announced the new mental health screening and treatment program in September as part of an effort to combat depression at the school and also reduce the stigma surrounding mental illness and receiving treatment. All mental health screenings are voluntary for incoming freshman students and transfer students to get a clinical assessment and know more about the state of their own mental health. The screening is part of the many options available for new student orientation that are designed to ease the transition into college.
The screening focuses on mental health issues including depression and related traits such as anxiety, mania and suicidal tendencies. Any student that exhibits symptoms of these issues via the screening will be offered treatment through the UCLA program. The screenings are now offered to new students but eventually will be made available to the entire UCLA community.
Reducing Mental Illness in College
When the chancellor announced the new program he spoke about how much depression affects the college community and ultimately the whole world. With 350 million people suffering from depression worldwide it is still a widespread and persistent mental illness that unfortunately remains overlooked and understudied. Block expressed concern that depression has not yet been identified as a number one health issue and still continues to affect all ages and backgrounds.
The free mental health screenings are part of the UCLA Depression Grand Challenge which is a campus wide effort to reduce the both the health and economic impact of depression by half between now and the year 2050. The new screening and treatment program is thought to be the first-ever campus wide mental health assessment in any university. Chancellor Block is now focusing on the importance of mental health understanding and implementing policies and practices that benefit the students and faculty.
The screening itself consists of an online survey that takes a few minutes to fill out and provides them with the option of taking a free cognitive behavioral treatment online. The treatment is a self-guided program that will help the individual identify their problem areas and teach them to think and react differently to certain issues and situations. Students that are identified as having greater needs will be referred to a psychologist or treated within the UCLA network of therapists.
Identifying Depression Early
One of the reasons this type of screening is so beneficial to students is that it will allow them to identify their own symptoms of depression early on before they experience more stress and pressure in school. Depression can negatively affect a student's ability to adjust to college life and can hurt their future if they are struggling with academic issues or feel hopeless about their career outlook. Relationships can be a difficult issue in college as many students are just beginning to take dating more seriously.
If depression derails a student during their college experience it could affect them later on as an adult as they try to get started in their career. Identifying and treating depression as early as possible can help students get back on track and have a more fulfilling experience in school that will adequately prepare them for their adult life. College students are just beginning to establish their life trajectory so improving their mental health is crucial at that stage in their development.
One of the goals of this type of screening is to help students learn to be more compassionate to themselves and to reduce the stigma surrounding depression. College students often worry about getting perfect scores and how their grades affect them instead of learning to accept mistakes. They need to practice more self-care and feel less ashamed about getting help for their issues.
If students can feel more comfortable about receiving treatment and making efforts to work on better mental health then they are more likely to fare better throughout college.