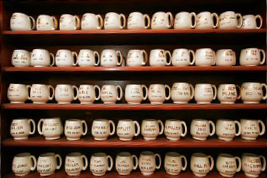 Weekly counselor-led after care groups are for clients who are no longer in outpatient rehab or any of the higher levels of care. We call it After Care for Life because it is available for each alumnus free of charge and for as long as he sees fit.
An alumnus may continue to participate in a weekly After Care Group at no charge for as long as he chooses.
Many alumni visit The Gooden Center, not only in support of their own drug and alcohol recovery, but also to be of service and support new clients at the drug treatment center.
All clients discharged in good standing are automatically enrolled in the Gooden Center Alumni Association.
The Monday Night Steak Dinner and Speaker Meeting is a very popular way by which alumni stay in touch with the program and fellowship with friends in recovery.