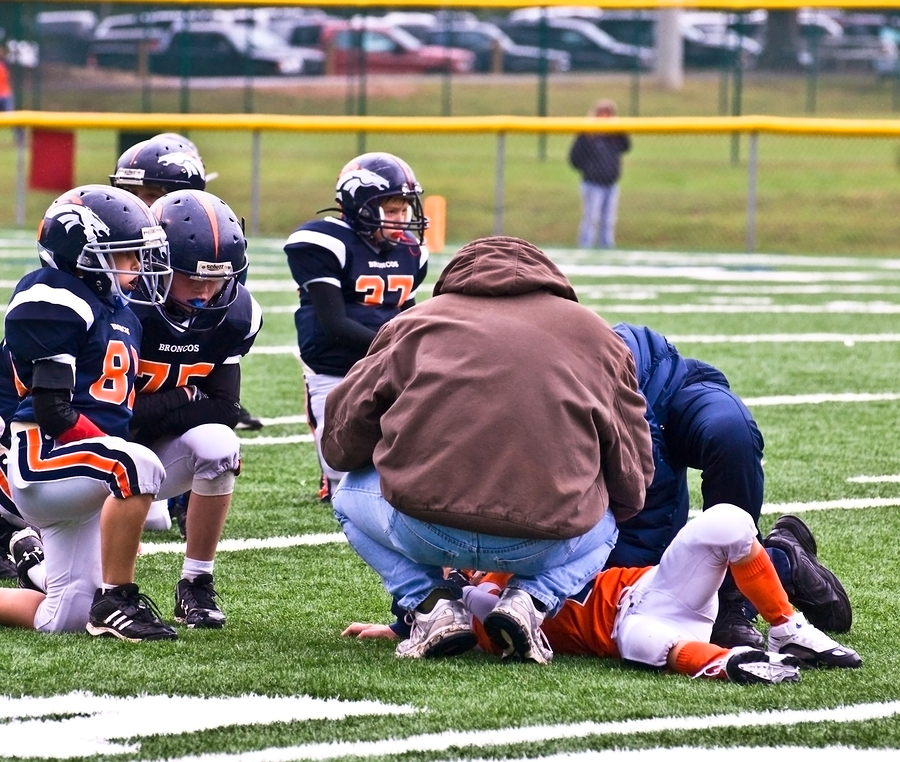 Football may be a favorite national pastime for most Americans but professional NFL players often have to deal with the physical toll that the sport can take on them. Football players usually experience repeated traumatic injuries that can affect their body and brain. Recently researchers have discovered that concussions and brain trauma which are common in the game can actually lead to severe mental health issues as players age.
There have been instances of mental health problems in former football players that made headlines. Junior Seau, a former player for the San Diego Chargers, committed suicide in 2012 and his autopsy revealed a brain disease called chronic traumatic encephalopathy. It is a progressive, degenerative brain disease that has been found in a large number of former NFL players and boxers.
CTE is caused by repetitive brain trauma including concussions which begin to trigger progressive degeneration of brain tissue. The disease often leads to symptoms such as:
– memory loss
– confusion
– impaired judgement
– aggression
– suicidal
– dementia
Unfortunately, because of the effects of CTE Seau's suicide could have been directly related to the concussions he experienced while playing football.
Seau's depression is not an isolated incident; former Philadelphia Eagles Star Andre Waters committed suicide in 2006 at the age of only 44. His autopsy revealed that his brain had so much damage it resembled an 85 year old man with alzheimer's disease. Waters' head injuries throughout his career most likely contributed to his depression and severe brain damage.
Clinical Depression and Brain Trauma
A study in 2007 by the Center for the Study of Retired Athletes surveyed former NFL players who received multiple concussions throughout their career. Those with three or more concussions were three times as likely to develop clinical depression than those who had never received concussions. There were also five times more likely to develop mild cognitive impairment.
Concussions occur when a sudden impact jostles the brain causing it to hit the surrounding skull or rotate unnaturally. Short term effects of a concussion include memory loss, unconsciousness, nausea and slurred speech. A person may be able to recover easily from a single concussion but repeated concussions which are common for football players can lead to severe neurological damage.
Many former NFL players who suffer from depression are found to have noticeable abnormalities in their brain's white matter. Inside the brain, white matter is critical for transmitting signals and concussions can cause some of the connections within it to tear. Studies have shown a strong correlation between players with depression and white matter damage.
Former NFL Players and their Mental Health
Although there seems to be an increased risk for brain damage and depression among NFL players, it is not always the case that concussions cause these issues. There are a number of retired players who have had no problems with mental health such as Troy Aikman of the Dallas Cowboys who suffered an astonishing total of 10 concussions over 12 seasons. In spite of these extensive injuries, Aikman is often in front of the camera and has not suffered any mental health issues related to his brain trauma.
The statistics however, generally seem to confirm that there is a strong connection between repeated brain trauma and mental health issue in former players. About 22 percent of players who have received multiple concussions have experienced a bout of depression compared to only 6 to 7 percent among those with no concussions. Depression related to concussions tends to occur in older retired players as they reach their 50s and 60s.
Injuries and Recovery
Any time a player experiences a concussion it is best to keep them out of play until it has fully healed to avoid issues like second impact syndrome. This is an illness that develops when a second concussion occurs before the first one is properly healed. Second impact syndrome can be a life-threatening condition so it important for players to be cleared by a physician before they return to the game.
It can also be helpful for football players to receive testing following every concussion they receive to determine if there has been any damage. A neurocognitive test such as the imPACT test prior to the season can serve as a baseline test of an athlete's neurocognitive abilities. If players receive a concussion they can be removed from play and tested for any damage or changes in their abilities.
New helmet technology currently in the works could eventually help to reduce the number of concussions that occur in the games. Studies in the field of concussion rehabilitation could also help treat these injuries more effectively to prevent long term damage. A better understanding of how concussions happen in the sport and the best methods for treating them could help improve the outlook for NFL players in the future.