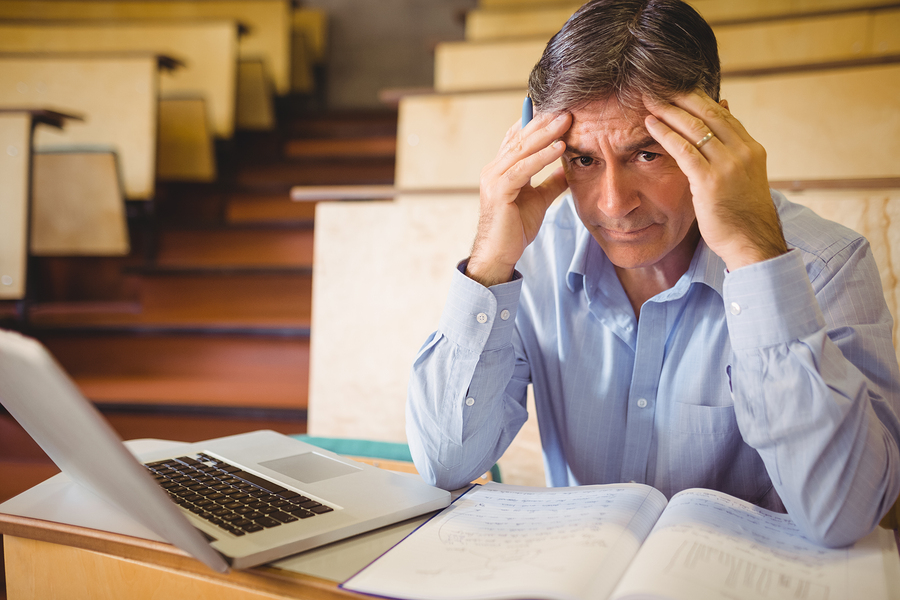 Certain jobs can create more stress, worry and may negatively affect employees who are involved in the industry. Issues such as lack of inactivity at sedentary jobs, high pressure environments, social isolation, and exposure to toxins can all be factors that contribute to depression on the job. Stress is a factor in almost any type of career but jobs that include many of these other factors tend to have higher rates of mental health issues like depression.
Some of the careers with higher rates of depression are in jobs that are very demanding but with relatively low pay such as food service staff and salespeople. This type of job involves a lot of physical exertion and customers can treat employees very rudely. About ten percent of workers in food service reported experiencing a major episode of depression in the last year.
Careers that involve caring for others and helping those in need can also lead to higher rates of depression. Jobs such as working in a nursing home as well as social and healthcare workers all can be stressful and detrimental to a person's health. Being around people that are sick, helping abused children, or dealing with people experiencing crisis and trauma can take its toll on a person's well being.
Other very demanding jobs that have high rates of depression include teachers, administrative support staff, maintenance and ground workers, financial advisors and accountants. These jobs can involve a lot of pressure and stress to perform well and cope with complicated problems. Careers with plenty of responsibility, long hours and little flexibility can cause people to develop symptoms of depression.
People may not be aware that the type of career that they choose can impact their mental health. Self-care is important in every career field and taking time off can help minimize the effects of depression.