"The Gooden Center showed me a light that keeps me going. It was too faint to see before this extraordinary experience."
– Nick S., Los Angeles, California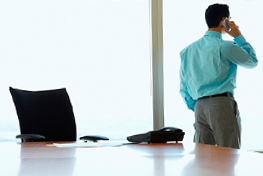 Admission into the Gooden Center begins with a call. So often, fear of the unknown is the roadblock to recovery. The Gooden Center's admission coordinators have been there themselves. We pride ourselves in our ability to relate to the worries, fears, hopes, and questions that those seeking treatment for themselves or a loved one may have. 
At the Gooden Center we will encourage you to come in for a tour and free assessment. We want you to walk up our porch and through the grand door and feel the atmosphere of the house, talk with staff, ask questions, and see where you and your loved one will be receiving treatment first hand. We have found, through the treatment of over 8000 men and their families for over a half century, that first hand exposure is the best way to alleviate many of the anxieties coupled with entering treatment. 
We ask that you reach out to us, tell us your story, and let us help you find the best solution. Having been helping men and their families for over a half century, we have a vast pool of resources in which to draw from to best serve potential patients and our patient's loved ones. Our admissions staff is comprised of certified counselors, fully equipped to safely place patients in the most appropriate level of care. As a non-profit company we strive to provide accessible treatment for men. We work with, and are in network with, most insurance companies and use our preferred network status to provide exemplary treatment at affordable costs to our patients. 
Give us a call today!  800-931-9884