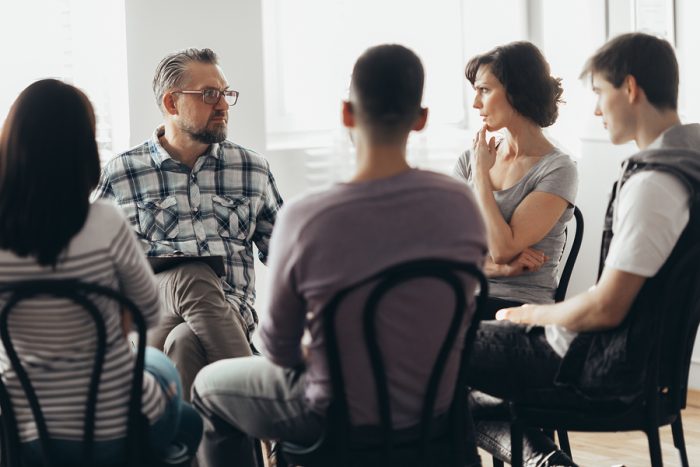 People that are in need of help for recovery from an addiction may not know what the best options are for them.
There are a few different types of treatment programs that can provide a safe place for guidance and support while giving up an alcohol or drug addiction. These represent the four main types
of addiction treatment programs.
1. Community and Twelve Step Programs
A program such as alcoholics anonymous or other twelve step options are examples of free community programs that provide people with a support system in their recovery. There are plenty of different types of twelve step and alternative programs in local neighborhoods that give people a space to talk about their addiction with others who are also struggling. Weekly meetings with a group can help facilitate recovery and keep people focused on their sobriety goals.
2. Outpatient Treatment
For those who need more intensive recovery treatment but are not able to stay in a residential facility, outpatient treatment programs can be a good option. Outpatient treatment is designed to fit the patient's normal life so that they can still go to work, school or take care of their family. Their medical appointments, counseling and classes are on nights and weekends so that they can still maintain their regular schedule.
3. Inpatient Rehab
The best choice for very severe addictions is to stay in a treatment facility for a period of time. Patients that enroll in inpatient rehab can receive care around the clock whenever they need it and will be away from any temptation or possibility of relapse.
4. Sober Living Home
Another treatment option which often follows rehab or other programs is the sober living home where the individual lives temporarily with other people in recovery. Residents work together to maintain the home and continue focusing on their sobriety until they feel ready to live on their own.
Any combination of these programs can lead to a successful recovery from addiction.
References:
https://www.drugabuse.gov/publications/principles-drug-addiction-treatment-research-based-guide-third-edition/drug-addiction-treatment-in-united-states/types-treatment-programs