Molly D'Huet, M.F.T.
Family Program Director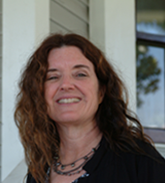 Molly D'Huet joined our team to expand our family program and serves as Family Program Director. She provides individual and family therapy and co-leads multi-family groups. Most recently she has designed and launched our "Family Day Intensive," an eight hour resource for all members of families affected by addiction. On occasion, Molly can be found teaching bread-making to clients and challenging them to badminton matches.
< Back