Program News
Saturday Family Day Workshops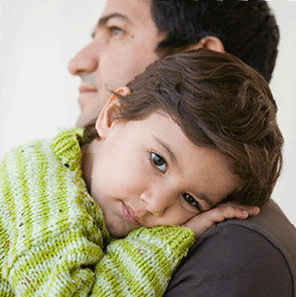 For most families affected by addiction, the rules are "don't talk, don't trust, don't feel." The goal for the Family Day Workshops is to help people break these rules!
We know that the success a client experiences following treatment can be jeopardized after he returns home if the family does not also grow in its understanding of substance dependency and its effects.
Held monthly, the Workshops allow for learning, healing and communication among family members. Adult sessions address what happens in treatment, the meaning and effects of co-dependency, and what happens after a client has been through treatment. Special sessions for children six and older give them the chance to express their fears and unfounded guilt. The day includes lunch and group play. Onsite childcare is available for children under six.
Led by Molly D'Huet, MFT, our Family Treatment Program Manager and her staff, Terry Dunbar, CADCA credentialed alcohol and drug counselor; Steven Karbelnig, MA in Clinical Psychology; and Cheryl Swanson, licensed social worker specializing in work with children, the workshops are growing rapidly. You do not have to have a family member in treatment at The Gooden Center to attend.
Cost: clients and families currently in treatment at The Gooden Center attend free of charge.
Non-clients: adults $50; children age 0–12 $10